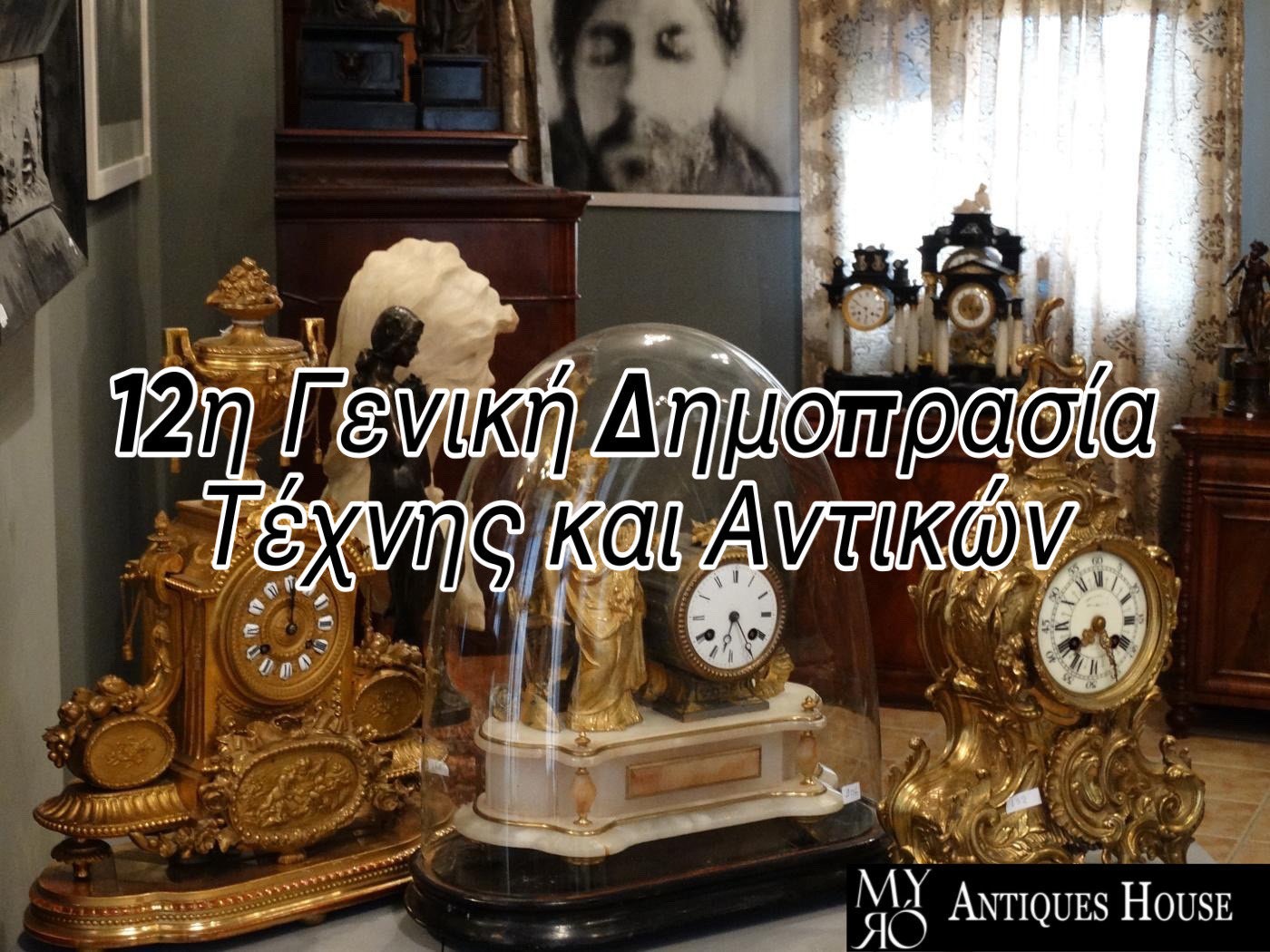 12th General Online Auction of Art & Antiques
* Ακολουθεί κείμενο στα Ελληνικά.
Welcome to Myró Antiques House's 12th general online auction of art and antiques! The auction of the lots will start on Monday, 20 February 2023 at 18:00 EET and will be live for two weeks, ending on Monday, 6 March 2023 at 18:00 EET.
As always, a preview of the lots is available, by appointment, in our specially designed space, in Souroti, Thessaloniki. To schedule a visit, call +30 2396 041 989 (weekdays, 10:00 - 16:00).
For detailed instructions of use and the terms & conditions of the online auctions, please click HERE.
__________
Καλώς ορίσατε στη 12η γενική διαδικτυακή δημοπρασία τέχνης και αντικών, που διοργανώνει ο οίκος δημοπρασιών Myró Antiques House! Η δημοπράτηση των λαχνών θα εκκινήσει τη Δευτέρα, 20 Φεβρουαρίου 2023, στις 18:00 και θα διαρκέσει για δύο εβδομάδες, με καταληκτική ημερομηνία τη Δευτέρα, 6 Μαρτίου 2023, στις 18:00.
Όπως κάθε φορά, η επισκόπηση των λαχνών είναι εφικτή, κατά τη διάρκεια της δημοπρασίας και κατόπιν συνεννοήσεως, στον ειδικά διαμορφωμένο χώρο μας, στη Σουρωτή Θεσσαλονίκης. Για να προγραμματίσετε μία επίσκεψη, καλέστε στο 2396 041 989 (καθημερινές, 10:00 - 16:00).
Για τις αναλυτικές οδηγίες χρήσης και τους όρους των διαδικτυακών δημοπρασιών, παρακαλούμε, πατήστε ΕΔΩ.
Showing 1–120 of 152 results